CLIENT

Anthon Beeke Collective

INDUSTRY

Graphic Design

SERVICES

Communication, Corporate & Editorial Design
As a former member of the Anthon Beeke Collective (ABC) I designed the ABC logo. I connected the three letters with a simple dash to emphasize the collective.
Two striking clients of the ABC were KunstRai Amsterdam and the Mode Biennale Arnhem (MºBA).
For KunstRai we designed several posters with a personality that fitted the time and culture of that year. Starting with trendwatcher Lidewij Edelkoort in 2012. We focused on her ability to look at the world through several eyes, while being 'blindfolded' like Lady Justice.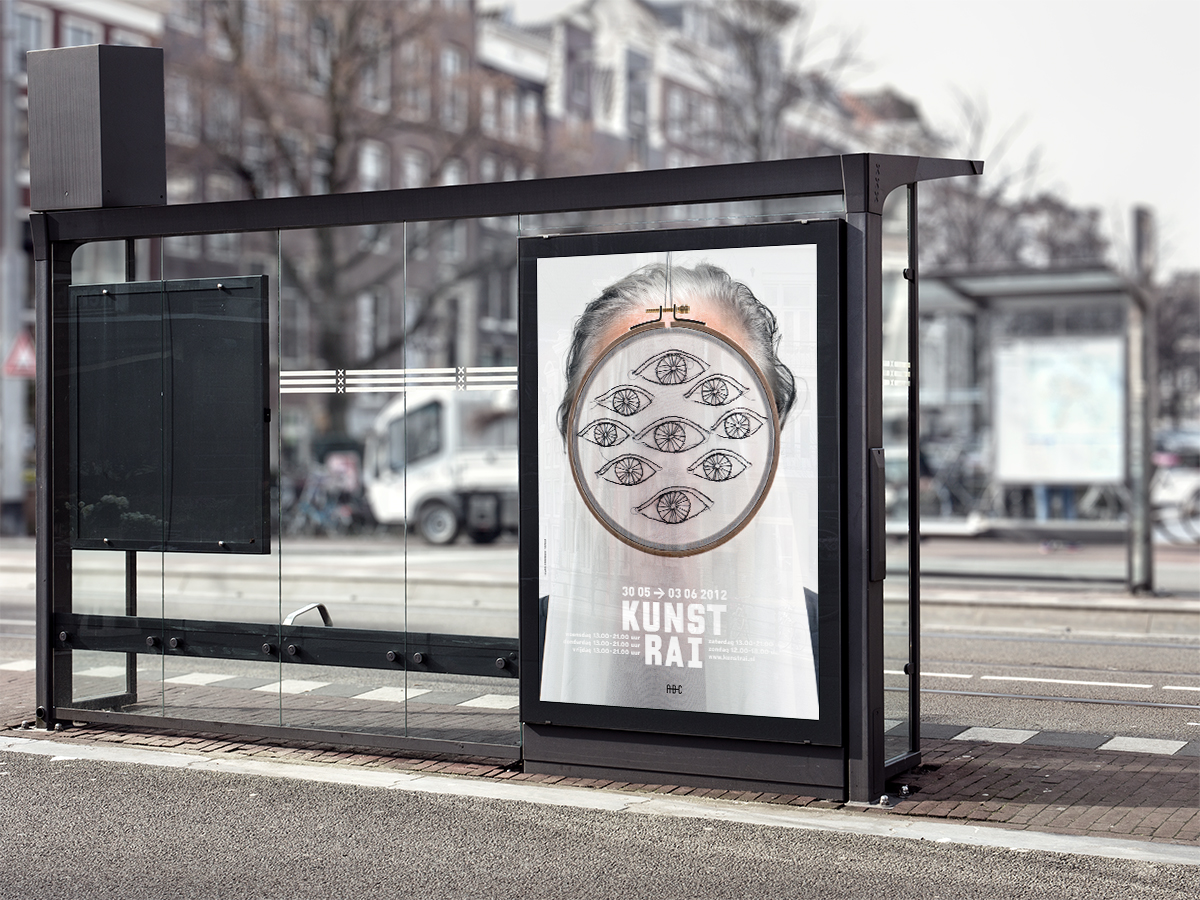 In 2014 we asked Daan Roosegaarde and painted his futuristic 'highways glow in the dark project' on his face. Through a counter pressure on the poster we created a day and night experience that seamlessly connected to his project.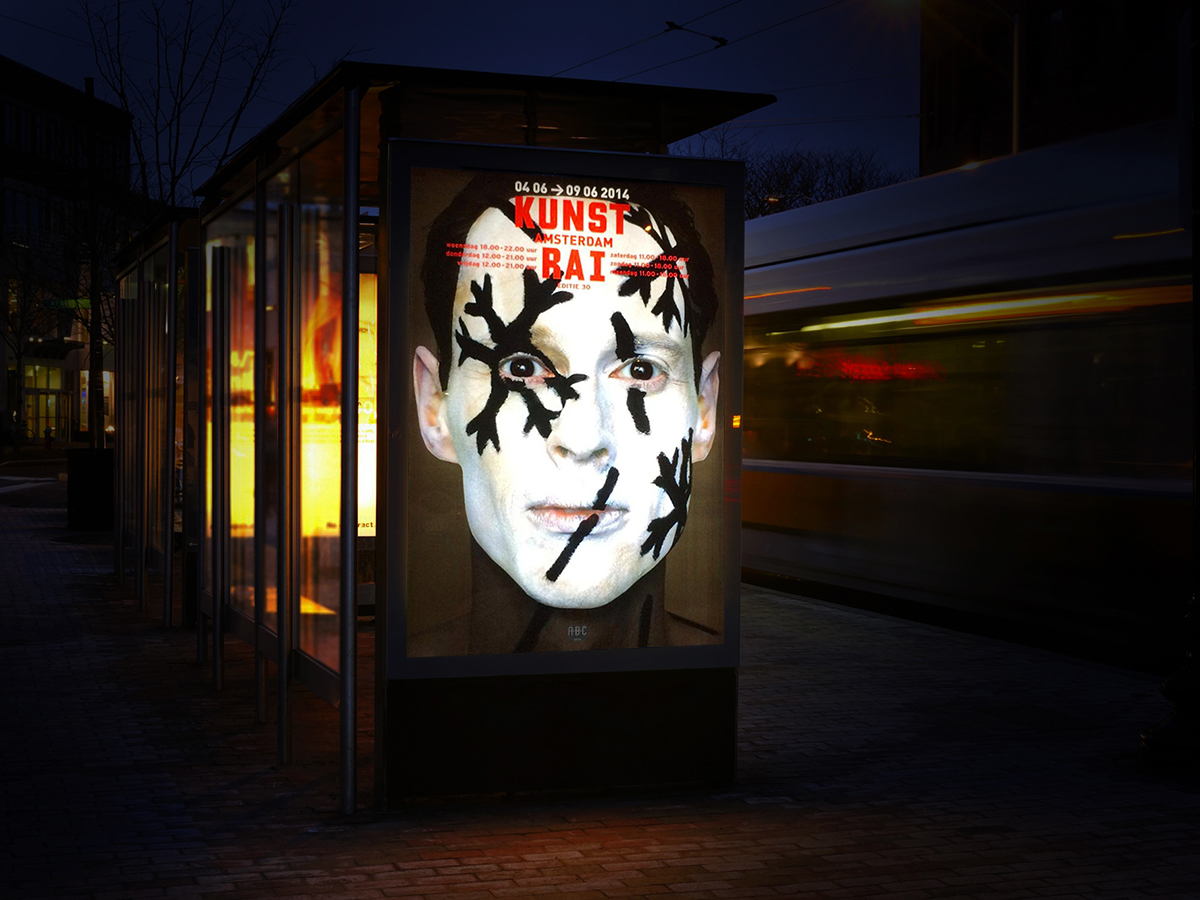 In 2015 we asked Wim Pijbes. Inspired by an exhibition of the oldest masks ever found, we 3D printed the image to a convincing replica of the original. To make a modest reference to the Rijksmuseum, a millstone collar was folded from cardboard.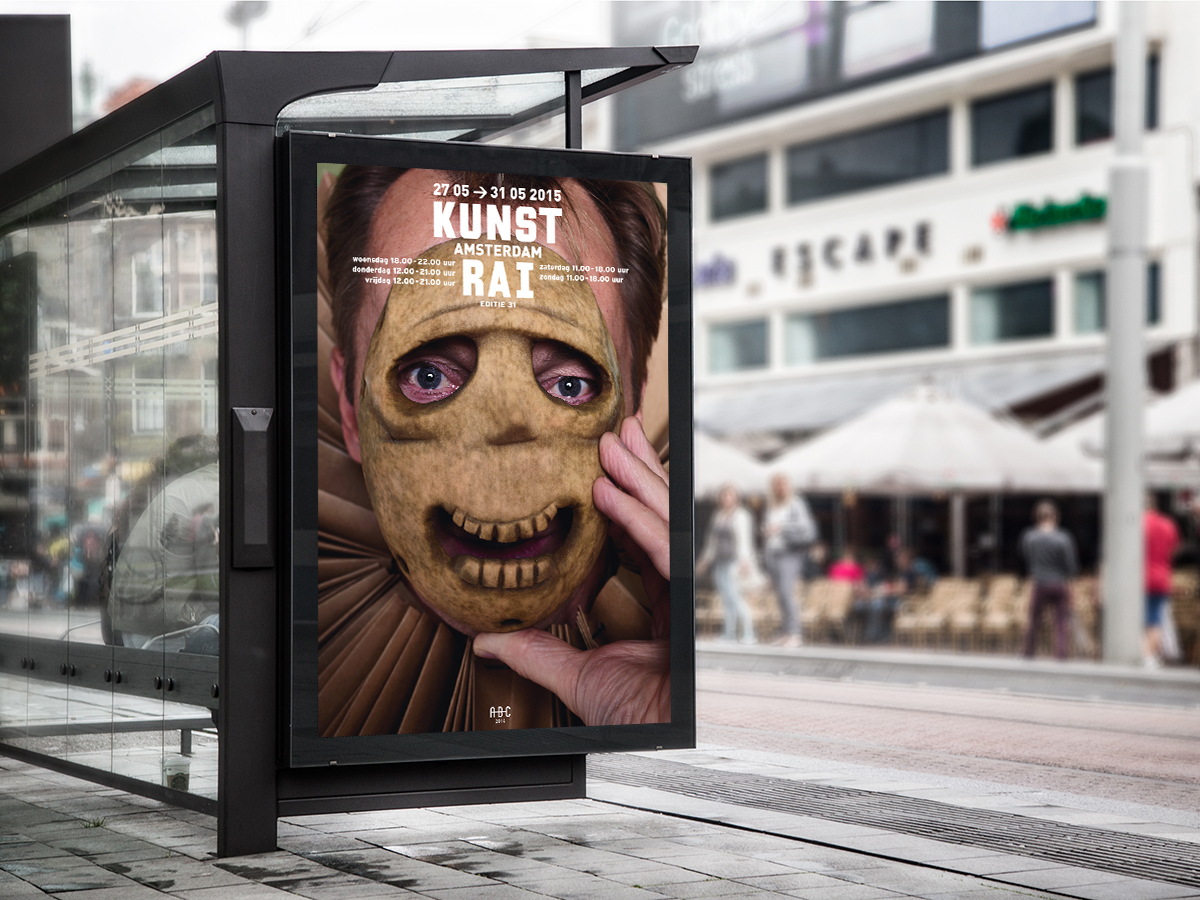 For MºBA I designed the logo & whole identity consisting of the stationery, website, ads, posters, flyers, newsletters, museum routing, the little catalogue MºBAATJE and the book Fetishism in Fashion. As bondage & rubber fetish were a very important part of this book, we bonded the cover itself with a 4-way rubber H-band.